Paramedic and mum-of-three Megan Kuhner lost 17kg and three dress sizes with SuperFastDiet. Now, she's sharing her intermittent fasting results and top tips with The Daily Mail.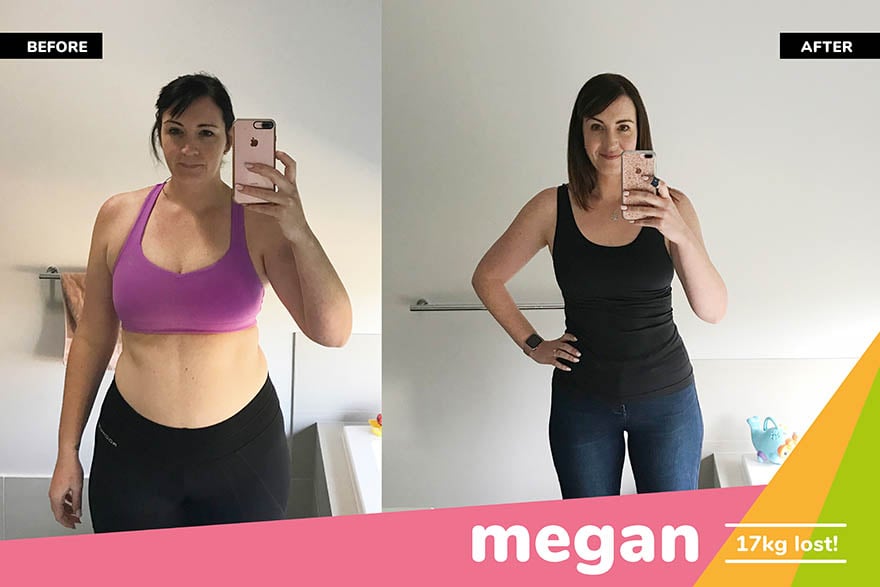 Meet Megan
Megan Kuhner, 31, is a SuperFaster from Sydney. Today, she's sharing her intermittent fasting results, and her top tips with The Daily Mail.
Why Other Diets Didn't Work
"Post-children, other diets didn't work because of all the meal prep and set menus and exercise – it was all too time-consuming and wasn't a long-term solution for me," Megan told The Daily Mail.
"Who's got time for hours and hours of exercise when you're a mum and a shift-worker? And you can't cook a different meal for yourself every night of the week – well I can't anyway. You want to eat the stuff you've already got in the cupboard."
The mother-of-three, from Sydney, had lived off an unhealthy diet that saw her tip the scales at a staggering 100.6kg at her heaviest.
My Intermittent Fasting Results
But determined to get on top of her weight once and for all, the mother started dieting in 'shifts' – and within six months, she dropped three dress sizes.
Megan turned to SuperFastDiet – where dieters are encouraged to choose an eating method to suit their lifestyle.
"The diet is all about intermittent fasting or dieting part-time," Megan said. "There are a few methods, but I combined the two day with the part-day which meant eating 500 calories two days a week during an eight-hour window, then eating normally the other five days."
"At first I didn't think I could get through a day on only 500 calories but I kind of breezed through the first one, which was exciting."
"I love doing this diet because you just get the two diet days over and done with quickly and the rest of the week you pretty much eat what you want."
After losing 17kg, Megan – who now weighs 83.6kg – said she feels happier about herself more than ever.
Get the entire scoop on Megan's results, her top tips for success, and see her before and after photos on The Daily Mail.
Join the Super Squad and learn how to make intermittent fasting results yours!