Enjoy these healthy alternatives to lollies for you and your family this Halloween. These yummy Halloween treats are filled with nutrients, fruit and vegetables. The best part? They look fabulously frightening and totally suit a Halloween theme! Impress your trick or treaters with a spooky, healthy snack.
Boonanas and Pumpkintines
Fruit never looked so yummy! This extremely simple, spooky and sweet snack is sure to be a family favourite minus the scary sugar! All you need is bananas, manderins/organges, A sharpie, Mini chocolate chips, and Regular chocolate chips. This is a great way of eating through your fruit basket, putting the fun back in fruit!
For the full recipe visit: https://www.everydayhealth.com/healthy-halloween-treats-for-kids.aspx#11
Witches' Broomsticks
Got yourself a couple of hungry witches and wizards at your ankles? Then whip up these deliciously cheesy broomsticks, and see them fly off their plates! All you'll need is pretzel sticks, chives, and reduced-fat mozzarella cheese sticks. It's a quick and easy savoury treat that is sure to ignite the magic back into your mind.
For the full recipe visit: https://www.everydayhealth.com/healthy-halloween-treats-for-kids.aspx#10
Spooky Pumpkin Cupcakes
Find it hard to get real pumpkin into your kids bellies?! What if we told you that all you needed was a bit of frosting and decoration to camouflage any trace of healthy! These low calorie goodies take less than 30 minutes to make, and consist of a pumpkin-oat muffin and healthy cream-cheese frosting. Who knows how much fibre you could trick your kiddies into eating! Trick AND treat!
For the full recipe visit: https://www.everydayhealth.com/healthy-halloween-treats-for-kids.aspx#08
Monster Teeth
Try serving this gruesome treat to your "boys and ghouls" this year! All you will need is organic peanut butter, apples, lemon juice, and yogurt covered goji berries! Together these will be sure to creep out your guests and keep them coming back for more.
For the full recipe visit: https://www.vitacost.com/blog/cooking-recipe/recipes-2/spooky-cute-monster-teeth-recipe.html
Creepy Crawlers
If it is creepy crawlies that get under your skin, then these little snacks will be sure to end shivers down your spine. But holy-guacamole they taste good. An array of dates, raisins, banana chips, apricots, chow mein noodles, sunflower seeds, almond slices, white chocolate chips, you name it! Get creative because there are so many ways of creating these delicious little creatures! So close your eyes and start picking away, because who knows how long these edible insects will stick around.
For the full recipe visit: https://www.parents.com/holiday/halloween/recipes/healthy-halloween-treats-for-kids/
Veggie Skeleton
That's right, its simple biology.  You are what you eat right?! So why not create a scary skeleton that will help your kids eat the veggies that we all know they are not usually thrilled about eating. Whip out all your favourite, colourful veggies, and let your young ones get involved by finding the shapes to make up their very own spooky skeleton! Some veggie ideas include, celery sticks, baby carrots, mushrooms, cucumbers, peapods, lettuce leaves, olives, and perhaps a dip for the head!
For the full recipe visit: https://www.everydayhealth.com/healthy-halloween-treats-for-kids.aspx#05
Boo-nana Pops
Boo! Feeling scared about the state of your kids teeth after this Halloween? Have no fear! Try making our equally fun as easy ghost-shaped frozen banana popsicles! Made from a touch of powdered sugar, mini semi-sweet chocolate chips, Popsicle sticks, Greek vanilla yogurt (or white melting chocolate –depending on how good your feeling like being), and bananas of course. These are sure to make feel like a responsible adult and bring out your inner kid, all at the same time! And between you and me… these prove to be quite popular with the adults too!
For the full recipe visit: https://www.wellplated.com/halloween-banana-popsicles/
Spooky Spiderballs
Have your kids been running around the neighbourhood all afternoon trick or treating, and are now out of energy? If so, these protein packed spooky spiderballs are sure to see them back having fun! All you need is oats, sesame seeds, desiccated coconut, Chia seeds, dried apricots/mixed fruit, honey, and pretzels.  This recipe is dairy free, nut free and free from refined sugar, so is a fabulous healthy alternative to try this Halloween!
For the full recipe visit: https://www.eatsamazing.co.uk/seasonal-fun-food/halloween/spooky-spider-energy-balls-recipe
But if you find yourself with a spookish sweet tooth, and zero time to prepare some creative treats this Halloween. Then have no fear because we have found the best chocolate choice to hand out, that wont disappoint your little _____ but also not completely send their bodies into sugar shock!
 M&M Share packs
These little fun size pouches contain only 90 calories, making them perfect for portion control! If you can find peanut M&M sharepacks, then even better, because these will sneak some protein and energy into your body!
DIY Share packs
You could even make your own lolly bags for yourself. That way you'll be able to enjoy the perfect portion of your favourite treat.
One more top tip!
Freeze chocolate! It takes longer to eat when frozen which means you can really savour each piece.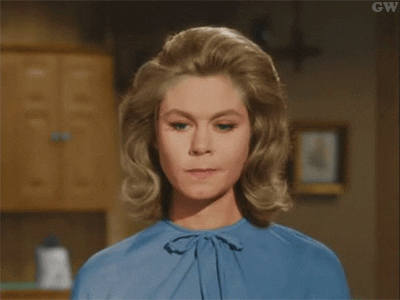 Happy Halloween friends!