It's the season for chocolate and if you're anything like the SuperStaffers, you'll be treating yourself to an egg (or five). Embrace your indulgence before you get back on the fast track with these chocoholic funnies!
If there was such a thing as chocoholics anonymous, then the Super Staffers would totally check ourselves in immediately. We adore chocolate! And if you do too, then we suggest you consider this list to see how much of a confirmed chocoholic you are. (We'll be right behind you stealing that Kit Kat out of your back pocket.)
You learned all the important stuff from chocolate…
Maths
"If I have 10 chocolate cakes and someone asks me for one, how many chocolate cakes do I have left? That's right. 10."
Science
"Dark chocolate contains a chemical that our bodies convert into phenylethylamine, the same chemical secreted when we fall in love."
Nutrition
Logic
"Chocolate comes from cocoa. Which is a plant. Therefore, chocolate counts as salad. The end."
And the only Astronomy that matters…

You've learned to adapt the nutritional pyramid to suit you
"There are four basic food groups: dark chocolate, milk chocolate, white chocolate and chocolate truffles."
You adjust proverbs to suit your chocolate addiction
"Never put all your eggs in one basket. Unless they're chocolate eggs. And it's my basket."

You have a secret stash that you don't share with anyone
"I KNOW there's some chocolate down here somewhere!"
Everyone knows the emergency drill
Your powers of reasoning are fairly advanced
I'm pretty sure that eating chocolate keeps wrinkles away because I've never seen a 10-year-old with a Hershey bar and crow's feet.
Even if some of your reasons might seem a bit spurious to others
One of the things that excited you the most about growing up was the ability to control your chocolate intake
"So, it turns out, that as an adult, you can eat chocolate cake for breakfast if you want. There is literally no one policing this!"
No matter what, chocolate always makes you feel better.

Whether you're sad…

Happy
Busy
Nervous

Stressed
Hungry
Excited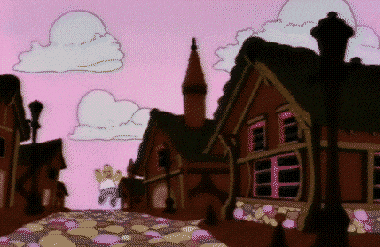 Or just craving a little something sweet
In fact, you're pretty much 100% motivated by the stuff
You have a set of rules to live by
"Never eat more chocolate than you can lift."
"If at first you don't succeed, have a little chocolate."
"Have a chocolate bar before each meal, it will take the edge off your appetite and you will eat less."
"If you have melted chocolate on your hands, you're eating it too slowly."
And you know that chocolate not only makes you a happier person, it also makes you more productive
"I put 'eat chocolate' at the top of my to do list each day, and that way I always get one thing done."
You don't understand people who like vanilla, strawberry or caramel
Because it's literally one of the best things ever invented
So next time someone asks, you know what the right answer is…
Definitely a card-carrying chocaholic?
No worries. It's totally possible to intermittently fast and still enjoy that sweet, sweet chocolatey goodness. In fact, that's the whole point!
So why not treat yourself even further and join our awesome SuperSquad today to make post-Easter that little bit easier. Click here to learn more!